Central Coast born and bred, we are a proudly locally owned and independent craft brewery, brewing & packaging all our beer onsite in Erina. 
We are all about great beer and great music, a combination we think is the ultimate collaboration. 
ORDER ONLINE

Collect from the brewery or delivered Australia wide
ORDER ONLINE
Collect from the brewery or delivered Australia wide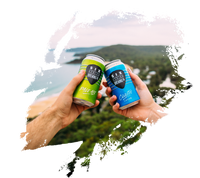 Our Story
Launched in late 2012 by Chris Benson, an avid home brewer and school mate Adam Klasterka, Six String Brewing Co has built a strong following producing full flavoured or as we like to call them Amplified Ales and continually brewing up something new, different and often out of the box of your standard beers. 
The Brewery
With an ever changing range of beers, cider and soft drinks all brewed and packaged onsite, our brewers are kept busy with a triple brew filling the 4800L fermenters most days.
Tours are run every Saturday Morning at 11am and includes a guided tour through the brewery, a chance to get up close to the action and find out all there is to know about what brewing on a small scale commercial brewery is all about, followed by a beer tasting.
Bookings are essential.
Book a Tour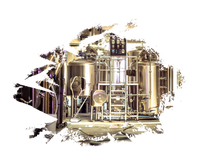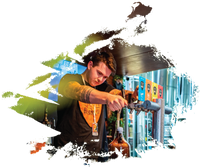 The Tap Room
Our tap room is a showcase of the beers we produce and being located on site, it is an opportunity for those who come in to have the full sensory experience. Here you can learn about the brewing process; touch, smell, taste the ingredients and sample our beers, all while watching the brewery in action. With over 12 taps including a hand pump, the beers are always changing. The tap room and restaurant is open to the public for tastings, and takeaway beers and for lunch and dinner Wednesday to Sunday.
OPENING TIMES
The kitchen
With a menu loaded full of simple but fresh dishes we have everything from snack, finger foods to burgers, wings and loaded fries. Meals are available from
Six String in house Menu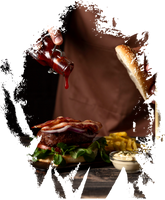 MAKE A BOOKING
Our tap room and restaurant are casual seating and you are welcome to drop past for beers, food or takeaways at any time, however we do have a limited capacity and would encourage bookings particularly for groups and during our busiest times.
Click here to make a reservation, or for larger groups email through to bookings@sixstringbrewing.com.au
BOOK A TABLE
Six String VIP MEMBERSHIPS
So you're a fan of the main act, our beers? Join us for a VIP backstage pass to all limited release beers as well as discounts and perks.
Members who sign up will receive a Six String merch pack including, a limited edition glass, a Six String cap & an embroidered patch. Each month members will also receive 10% off all Six String products online & at the brewery as well a exclusive offers & entry to our giveaways each month.
Memberships range from Crew Member, Gold Member & Platinum Member with each level of membership giving you additional benefits each month.
Crew Members ($10 a month or $100 for 12 months) receive the members benefits & discounts on beers
Gold members ($35 a month or $385 for 12 months) receive a 4 pack (or 750ml bottle) of Limited release brews delivered to their door
Platinum members ($85 a month or $850 for 12 months) receive a 16 pack (or 4x 750ml bottles) of Limited release brews delivered to their door
Sign me up!
SIGN UP NOW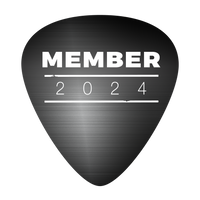 Our award winning core range beers are available year round and are distributed to venues primarily on the Central Coast, Newcastle and Sydney.
Brewing beer that we love to drink ourselves is what we love, and while we return again and again to our core range, challenging our brewers to create something new or different even a little out of the box keeps us on our toes and this is where our Amplified Ale series has come from. Some are brewed as a one off, others as a limited release. Whether it be a beer to suit a season or an event like a music festival or a new style or flavour, 'Amplified Ales' are all about pushing the boundaries and amping up the flavour.
From those new to craft beer, to the discerning craft beer drinker, there is something for everyone. 
Location
Visit Us
4/330 Central Coast Hwy
Erina NSW 
Weds - Sat, 12pm - 9pm
Sunday, 11am - 5pm
OPENING TIMES
WEDNESDAY  12pm - 9:30pm (kitchen 12-3pm & 5-8pm)
THURSDAY 12pm - 9:30pm (kitchen 12-3pm & 5-8pm)
FRIDAY 12pm - 10pm (kitchen 12-3pm & 5-8pm)
SATURDAY  12pm - 10pm (kitchen 12-3pm & 5-8pm)
SUNDAY 11 - 5pm (kitchen 12-3pm)
MONDAY CLOSED 
TUESDAY CLOSED