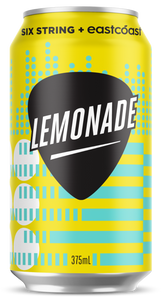 Delicious!
Yum. The whole household is enjoying this Lemonade 🍋
Bloody delicious
My partner absolutely loves your lemonade and for our wedding a couple of weeks ago, I got some sneaky cans to put behind the bar to surprise him. (And make sure he was balancing his beers.. haha).
He was absolutely stoked! Thanks for making the best lemonade we've ever tasted- SO FRESH!
Five Stars Lemonade
The best lemonade I have ever tasted. The beer is great too, but I don't drink beer too much in winter, and it's delivered promptly. Alan Hughes