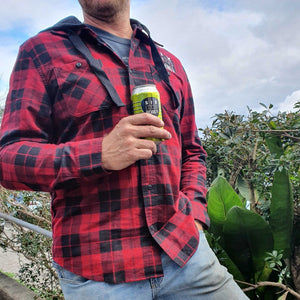 Red and black heavy weight cotton flannelette shirt. Embroidered front and back.
Fastest I've ever bought beer merch!
I've been keeping my eye out for this flanno and I've never added something to my cart so fast as I added this flanno!
Generous sizing, very warm, thick fabric and I was so impressed with how quickly it arrived as well!